Non-fungible tokens are making the news with record sales and hundreds of millions of dollars spent. Indeed, NFTs are attracting particularly growing interest with the many applications they have to revolutionize the digital economy. Many sectors of activity are impacted and are riding the wave of these new assets. The luxury sector is not to be outdone, with the big brands launching their non-fungible tokens in turn so as not to remain on the sidelines of the ongoing revolution. Discover through this article 8 reasons that explain the craze for NFTs in the field of luxury.
What is a luxury NFT?
Non Fungible Tokens (NFTs) are digital assets with a certain value that are associated with physical or virtual objects. Based on blockchain technology, NFTs have the particularity of being unique and inseparable from the information and objects to which they are attached, whether it is an image, a video or a serial number corresponding to a physical item. They revolutionize the notion of ownership in the digital age by allowing a file to be authenticated and have a well-known owner. Applications made possible by non-fungible tokens are exploited in many industries.
In the field of luxury, the innovations brought by crypto NFTs were quickly apprehended and put to good use. Indeed, a new world has emerged with the creation of tokens that allow manufacturers to offer customers a new and highly personalized experience on items they buy. Through the definition of NFTs, the notions of uniqueness and rarity so dear to the world of luxury find all their value. Luxury non-fungible tokens are a guarantee of authenticity for brands and customers. This is one of the reasons that justify the unprecedented enthusiasm that has been observed in this sector.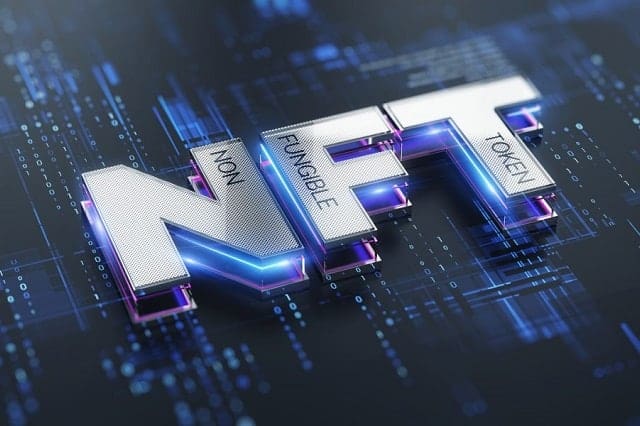 1. Authenticity like no other
In the field of luxury, the authenticity of the products offered for sale is one of the main concerns of customers. Indeed, the global luxury market that is growing (+52% over the last 10 years with 283 billion euros in 2021) attracts all the desires, and every year, millions of counterfeit items cross borders and are sold on the markets, in direct competition with the authentic versions. Counterfeiting, 50% of whose sales are to the detriment of the luxury industry, is a real scourge for large houses that try by all means to stop it. Also, the market for second-hand objects (estimated at 30 billion euros in 2021) is booming, and now represents 10.6% of the total luxury market, which is not likely to facilitate the authentication of items in circulation. With luxury NFTs, a great revolution is taking place when it comes to the authenticity of products.
Indeed, with an NFT, the traceability of a luxury product is ensured throughout its life. Whether resold or not, the authenticity of the item is certified and verifiable thanks to the technology integrated into it, which facilitates exchanges on the secondary market. Best of all, some luxury homes offer additional guarantees. Fashion items can be linked to a certificate of ownership in the form of an NFT, which combines an NFC chip and a QR code to authenticate the items sold. This is the case of the Kalissa Paris brand , which also offers the principle of regeneration on physical products related to the blockchain. This principle extends the life of each luxury item purchased as part of a limited edition NFT drop .
Thus, one of the very first factors explaining the success of NFT tokens which is authenticity benefits enormously the world of luxury. It becomes easier to prove the origin and journey of a product manufactured by major brands with blockchain technology.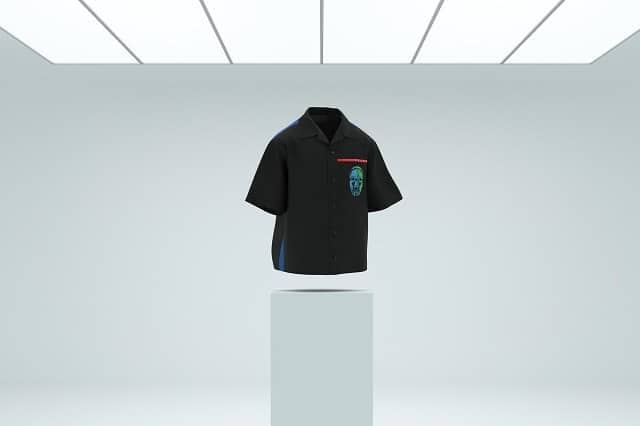 2. The fight against counterfeiting
The first point takes us directly to the second, because the real problem of the luxury industry remains and remains counterfeiting , which has enormous economic weight. According to a study by the EUIPO, the European Union Intellectual Property Office, this phenomenon represented, in 2019, overall more than $464 billion. This figure represents about 2.5% of world trade. In Europe, counterfeiting is valued at more than $30 billion, or 9.4% of the sales volume of accessories and clothing. The most affected products are bags, tannery products, cosmetics and perfumes. This is a glaring shortfall for companies in this sector.
The use of NFTs is therefore a countermeasure against counterfeit products since the authenticity of an article can be easily verified. Many customers are victims of counterfeiting without them being really aware of it. About 35% of them buy counterfeit luxury goods thinking they are original pieces. With NFTs, the reality is quite different, as customers can easily control the origin of the luxury or collectibles that are sold to them. By integrating a chip into the items sold, it is quite easy to authenticate them. Even resale, which is a phenomenon that increases the risk of counterfeiting , can be protected with this authentication method.
3. The scarcity of products offered
Luxury goods are no exception to the principle that guides all lovers of beauty and collectors, according to which everything that is rare tends to increase in value. Indeed, scarcity, combined with strong demand, is a factor that gives value to certain objects such as art NFTs and of course luxury products from major manufacturers.
In principle, items offered by luxury brands and associated with digital assets are rare. Marketing and brand reputation drive up demand. A shortage is thus created, which makes the holders of these works privileged persons. To be part of this elite made up of collectors or people attracted by luxury tastes, a proven interest in luxury NFTs is maintained by customers. The scarcity of these items forces those interested in them to spend crazy amounts of money to acquire limited edition collectibles. It is in this context that independent artists or the brands themselves have launched projects such as:
NFT Gucci (10KTF Gucci Grail project on Ethereum);
NFT Rolex (Betman Club project on Ethereum);
NFT Guerlain (the Cryptobees of the Reaverse project on Tezos);
NFT Hermès (Mason Rothschild's MetaBirkin project

on Ethereum);

NFT Louis Vuitton (video game and Louis The Game / Vivienne collection in collaboration with Beeple);
NFT Kalissa Paris (drop Genesis on Solana);
NFT Nike (RTFKT's CryptoKicks DunkGenesis on Ethereum).
This is a boon for fashion houses and for the entire luxury industry. However, just like with the counterfeiting of physical items, luxury brands must remain vigilant as several artists have already used their brand image and flagship products to create collections on NFT marketplaces and in the metaverse. For example, in 2021, artist Mason Rothschild put online and sold digital versions of Hermès' Birkin bags. If the Parisian brand did not see this project with a very good eye, it does not prevent that the MetaBirkins have been a real success on the market.
4. New revenue streams for brands and investors
With the traceability of luxury products that offers an additional guarantee to customers to invest in peace, it is the big brands that will benefit. Luxury NFTs are real generators of added value.
Indeed, huge profits can be made on NFTs items. The craze for works associated with a digital asset on the blockchain is motivated by the search for large profits by retailers. The sale of a luxury product associated with a digital asset is done at a relatively higher price than those usually charged. Virtual objects are very profitable compared to physical objects. In addition to lower production and logistics costs, NFTs can be subject to rampant speculation on major NFT marketplaces. As proof, the sale of a Gucci NFT consisting of a virtual bag had made a big noise because it had been sold for more than 4000 dollars while the physical version is at 2450 dollars. Similarly, the famous MetaBirkins ( NFT versions of Hermès Birkin bags) were sold at record prices: in total, more than 480,000 euros in December 2021.
Thus, the notoriety of the luxury house and the rarity of the NFT drive up prices, with a kind of speculation that benefits sellers. A potential complement in the profits made each year by these companies, or an additional financial windfall that can be used by the brand to improve its image by financing ecological and philanthropic projects, such as the Revearse project and its Cryptobees, initiated by Guerlain, which aims to rehabilitate plots of land within the Vallée de la Millière nature reserve, in Île-de-France, for bees.
5. A new proximity to customers
Between customers and luxury homes, proximity is reinvented with NFTs related to physical items. Intermediation between customers and issuers of these digital assets is left out. Now, there is a direct interaction between these different players in the luxury industry, via blockchain technology, web3, mobile applications and social networks.
The major French luxury brands are recognized all over the world and deploy a lot of means to be as close as possible to customers. The same applies to all manufacturers of fashion items. There are many intermediations to achieve this end, which is not such as to guarantee perfect communication between these manufacturers and their customers. An NFT removes this barrier between the customer and their favorite brand with whom they collaborate directly, by joining their community. Some VIP lounges can thus be created, to the privilege of the most loyal customers and the most invested in the project, allowing them to have access to previews, private sales, invitations to events, and other diverse and varied benefits.
In June 2022, Prada launched 100 NFTs on Ethereum to accompany the launch of its latest Timecapsule article. Buyers of each limited edition item received a branded NFT with a serial number and a numbering related to each physical shirt. The initiative lasted 24 hours, during which time a real bond of proximity was created between the manufacturer and its customers through its platform. Similarly, the drop (launch) carried out by Adidas, with the marketing of the NFT Adidas for Prada re-source, sold at 0.08 ETH on OpenSea, could be carried out for the benefit of fans and the community of the brand. Initiatives of this kind certainly strengthen the relationship between luxury brands and their customers.
6. Targeting new users
The unique virtual creations represented by luxury NFTs further enhance the image of the great luxury houses. Beyond the traditional clientele, new users are targeted. They were not necessarily seduced by the products in the real world, because they are not used to fashion shows or buying accessories to wear. Non-fungible tokens (linked or not to these luxury items) are now attracting new customers.
Thus, we are witnessing the creation of new online communities around major brands, whether in the video game, cryptocurrency, artistic, and other sectors. Dolce & Gabbana has thus created its community around nfts, the DGfamily which is made up of privileged customers. Each player in the sector initiates similar projects to build a real ecosystem around the digital assets launched.
For its part, the Kalissa Paris brand is a new NFT/crypto trend project specializing in partnerships with artists and influencers for the launch of exclusive NFT drops. It inaugurates luxury 3.0 and the principle of Wear-to-Earn which allows you to earn money by wearing your branded clothes. A new NFT community in Paris and elsewhere is also being created around this trend that is gaining ground.
7. The conquest of metaverses
Virtual realities are increasingly in the spotlight in this era where digital is truly revolutionizing everything. Events are created in the metaverses that constitute the new field of expression of the human imagination. Everything can be bought in this virtual universe, just like in reality. Land, buildings and all kinds of properties are bought in this new world. Moreover, everything is relatively more expensive in the metaverse, because of the speculative cycles specific to new markets. It did not take more to attract the attention of the luxury industry which is seduced by the opportunities to be seized in this sector full of future.
In real life, owning a pair of Christian Dior shoes, a Rolex watch, a Louis Vuitton bag or a Dolce & Gabbana suit is a means of expressing one's belonging to a wealthy social class. It is a strong social marker that expresses the taste for everything that is refined, sumptuous and above all very expensive. It is the same in virtual realities where the acquisition of an NFT branded by the major luxury houses is a sign of prestige. This type of non-fungible token, such as an NFT sneakers or a NFT Gucci, relatively expensive in this virtual reality, will be increasingly sought after to customize its avatar in a world where people will spend more and more time.
Luxury in general and fashion in particular are already very present in metaverses and their future is partly played out in this universe. To this end, the Kalissa Paris brand offers stores that combine luxury and metaverses, programmed in the largest cities in the world. Parties, events, and ceremonies of all kinds are already organized in the metaverses. Witness the first edition of the Metaverse Fashion Week (MVFW) which took place from 24 to 27 March 2022 in the virtual universe Decentraland, attracting many visitors who were able to go there without leaving their home, with their avatar. Virtual fashion is booming and non-fungible tokens are at the heart of companies' strategy to win new markets.
8. Exponential potential
Non-fungible tokens are at the heart of the strategy of luxury brands that have understood the extent of the profit to be made from them. Indeed, when we talk about the marriage between luxury and NFTs, we become aware of the extraordinary potential in question. It is estimated that by 2030, revenues generated in the luxury NFT sector could exceed €50 billion. This is why projects around digital assets on the blockchain are at the heart of the strategy of large houses. Also, the collection of data is a major challenge for these luxury companies that will be able to better target the real needs of their customers, as well as new market trends.
Every effort is being made to fully exploit the potential of this booming sector. Digital technology has many advantages for the luxury industry and no brand wants to remain on the sidelines of developments in the field. Whether for new products or second-hand items, it is possible to make huge profits with each sale or resale. One by one, renowned brands have embarked on this universe full of future. Speculation is rife and bids on a NFT mode can go up very high. It is therefore necessary to know how to take advantage of the goose that lays the golden eggs by doing what is necessary not to lag behind this new fashion trend that is energizing the luxury sector.
In short, the reasons that explain the craze for luxury NTFs are diverse and varied. The world is changing day by day and new opportunities are being created for everyone to adapt to the changes to come. All initiatives to make the future more enjoyable are to be encouraged, and non-fungible assets will have a prominent place if not already the case. The future of the luxury industry inevitably passes through the virtual realities that are expressed in metaverses. Despite the crisis observed in some sectors, luxury brands continue to project themselves into these ecosystems. No brand wants to be on the sidelines of what is at stake with these digital assets and the many advantages they bring seduce all the actors in this field.